Dangerous Prayers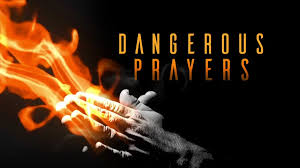 It's time to stop praying safe. It's time to start talking and really listening to God. It's time for dangerous prayers.
Why not come and join us for our latest series of Sunday Talks based on the book Dangerous Prayers by Craig Groeschel?
Can we pray Search me, Break me and Send Me?
Starts Sunday 8th March 2020.