Christmas Craft Fayre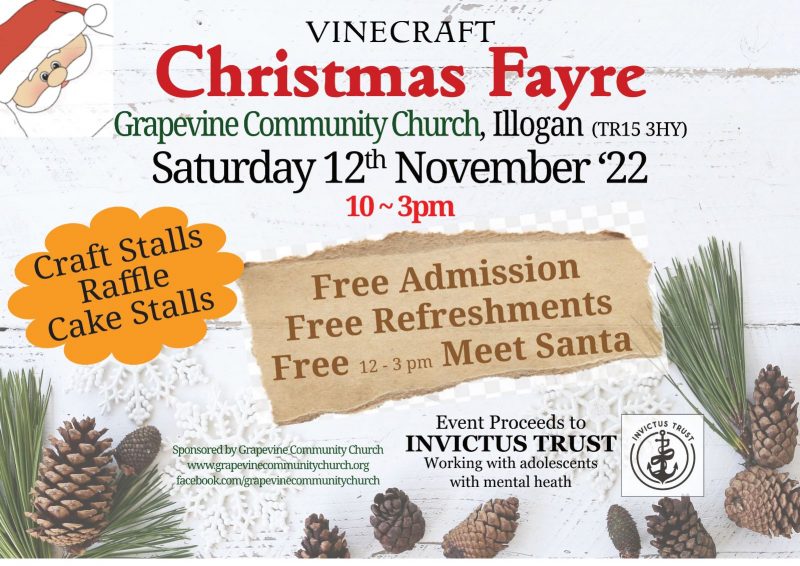 Everyone is invited to our 2022 Christmas Craft Fayre at the church on Saturday 12th November from 10.00am – 3.00pm. There will be plenty of crafts, cakes and refreshments and a visit from Santa as well! Our fayre has been organised by Vinecrafts, which is the Grapevine art and craft group which runs every Thursday morning. This event is also supporting the Invictus Trust.
Why not come along and say hello?