Join us at Christmas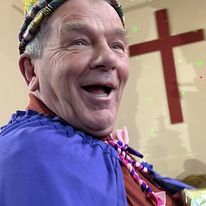 We've had the best time meeting people this Christmas. We wish you the best Christmas as well.
Why not come and join us for one of our services – Christmas Eve Communion at 11.00pm or Christmas Day Family Service at 10.30am with refreshments at the end?
If you can't get here, we livestream our services on Facebook every week on our Grapevine Community Church Facebook page and then load them up onto our YouTube channel. Please just hit the links to get there.
Happy Christmas 2022 and Blessings from everyone at Grapevine.