Harvest Supper & Service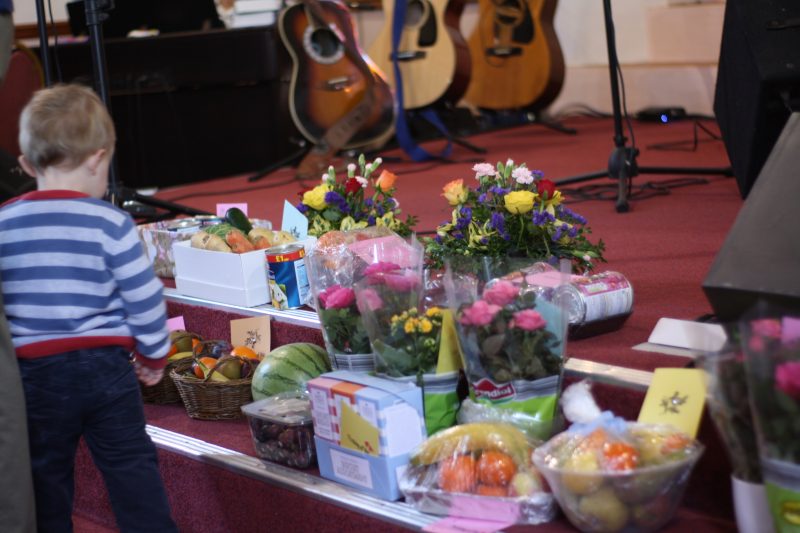 Harvest Supper & Worship Service 2023
Hi Folks. Just to let you know that we are having our annual Harvest Supper along with Grapevine's got Talent on Saturday 30th September at 6.00pm at the church. You're invited!
It's a fun family time where some folks summon their courage to get up and 'do a turn' if they wish (a song, poem, dance whatever) and we also share some food together which we all bring along. There will also be a quiz and some fun games with prizes.
If you can make it, why not come along and say 'hello'?
On Sunday we have our worship service starting at 10.30am as usual and as part of this we will be thanking God for His provision and blessings.
We like to bring along items like vegetables, tinned food, flowers etc which we can then share locally afterwards. Why not join us if you can?